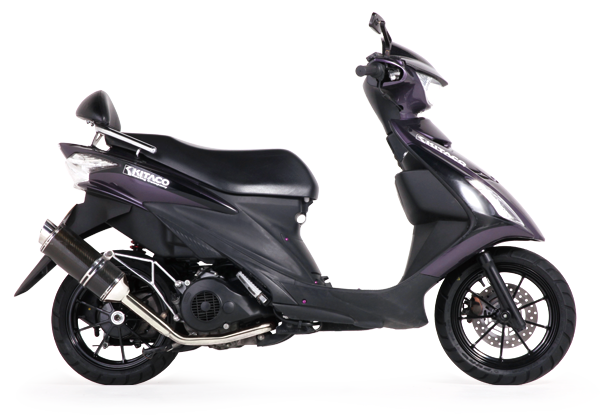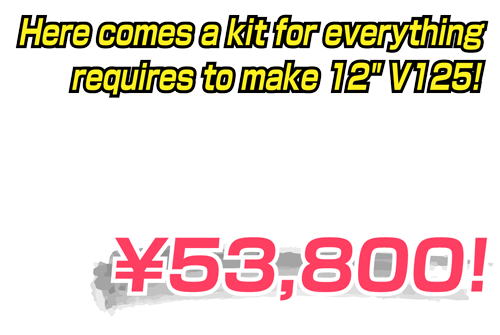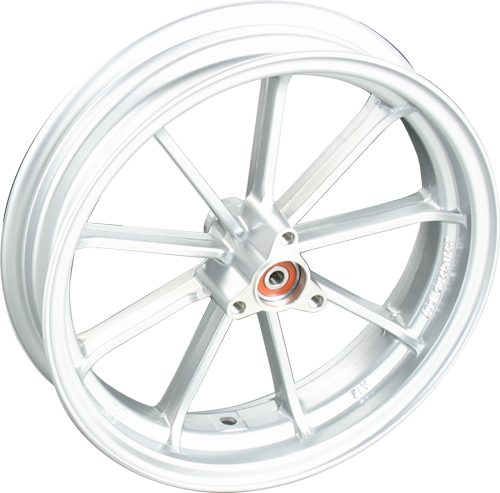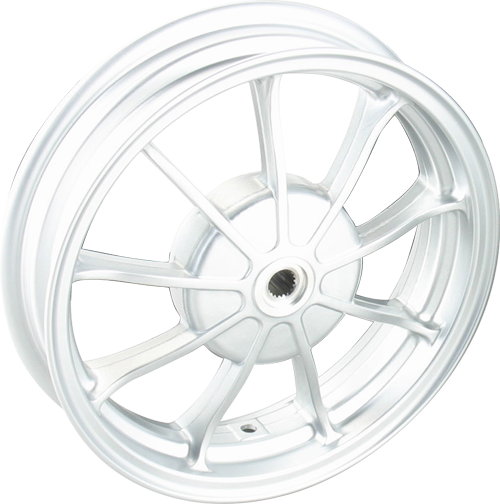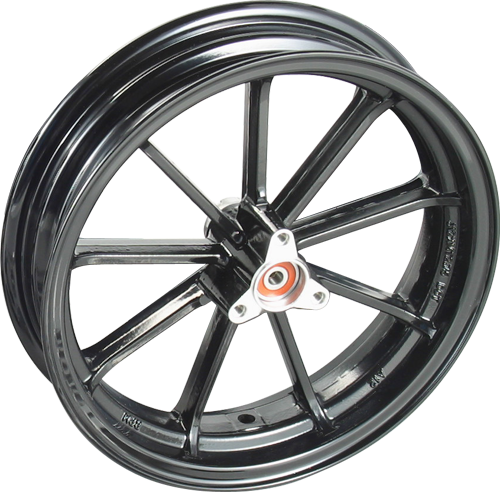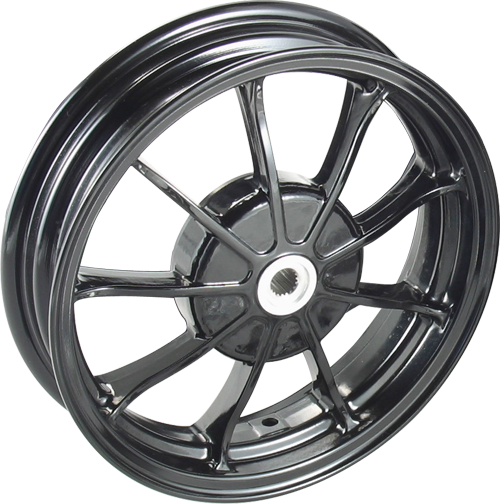 Lightweight 9 spoke aluminum wheels 12" x 2.75 are adopted.
Choose silver or black wheel.
* Wheel size : 12 x 2.75 (F/R in common)
* Weight : Front : 2.55 kg / Rear : 2.80 kg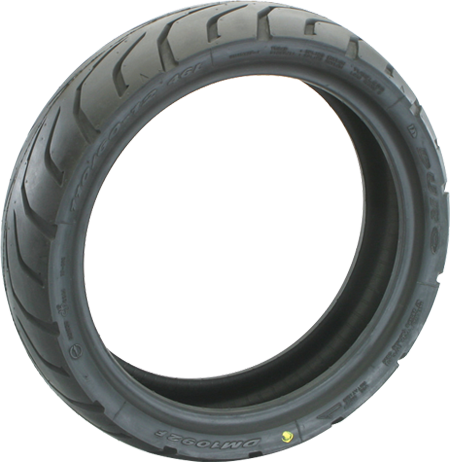 DURO DM1092F 110/60-12 is adopted, which looks like stock tire. Low-profile tires make big wheel look outstanding!
* tire O.D. 435 mm (the same as stock rear tire)
* Speedometer might show speed errors slightly for K5 ~ K9 models, as front tire O.D. is about 16mm bigger than stock.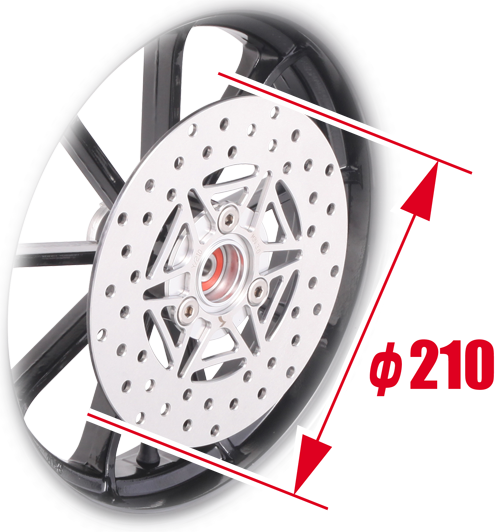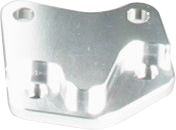 φ210 Big Disc Rotor is newly adopted for big wheels (stock rotor : φ160), which improves stopping power!
Comes with caliper support for stock caliper.
* Disc Rotor : STAINLESS
* Caliper Support : ALUMINUM MACHINED
Everything, collors, speedometer gear box (CF46A/CF4EA) and so on required for installation is included in a kit.
ATTANTION
* Drive carefully as handling is different from stock.
* Please do not use lower-profile tire than 110/60-12 included in a kit, as changing O.D. makes tires touch motorcycle body. Make sure to use tires included or same size tire in the market.
* Dust seal (oil seal) on front wheel axle is not included in the kit. Please order separately if required (genuine # : 93106-20804)
LINE-UP